Work is continuous at Paks II. project
The implementation of the office buildings is progressing well at the construction site of the new units of Paks Nuclear Power Plant to be implemented.
The construction of the first buildings at the construction site of Paks II. Nuclear Power Plant was initiated last summer by the KÉSZ Group assigned by the Russian main contractor. The steel frameworks of two office buildings and a one-hundred-person kitchen with restaurant are ready and the installation of the roof- and facade panels of the buildings is in progress and will be completed shortly.
In the three-storey main contractor office building with 800 square meter surface area, the concrete works were done after the iron construction of the ceiling above the second floor. Inside the building, the laying of the building engineering pipes has started, the application of the necessary fire protection coating onto the steel structures is in progress as well. Besides the offices of the management staff, this building will give place to meeting rooms and conference rooms.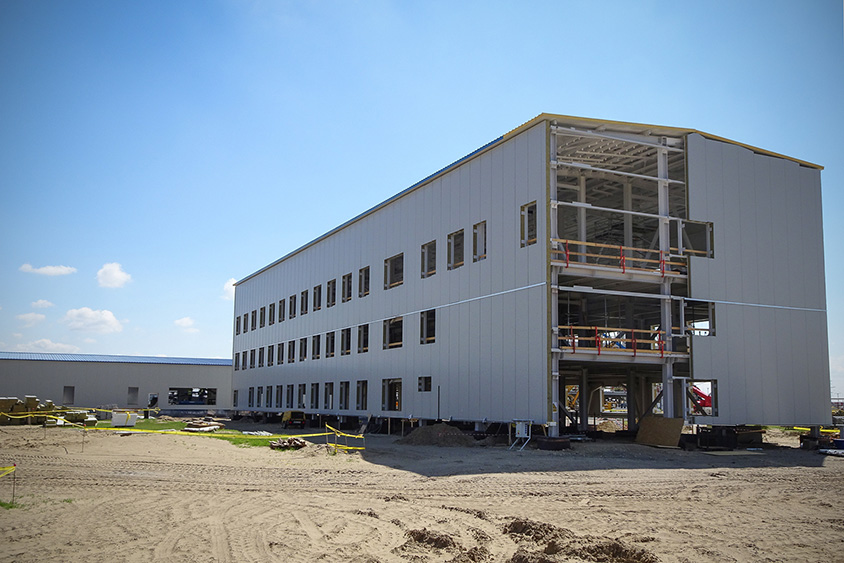 The installation of the shell of the trapezoidal sheet above the first and second floors has been started in the 880 square meter surface area four-storey high investor office building.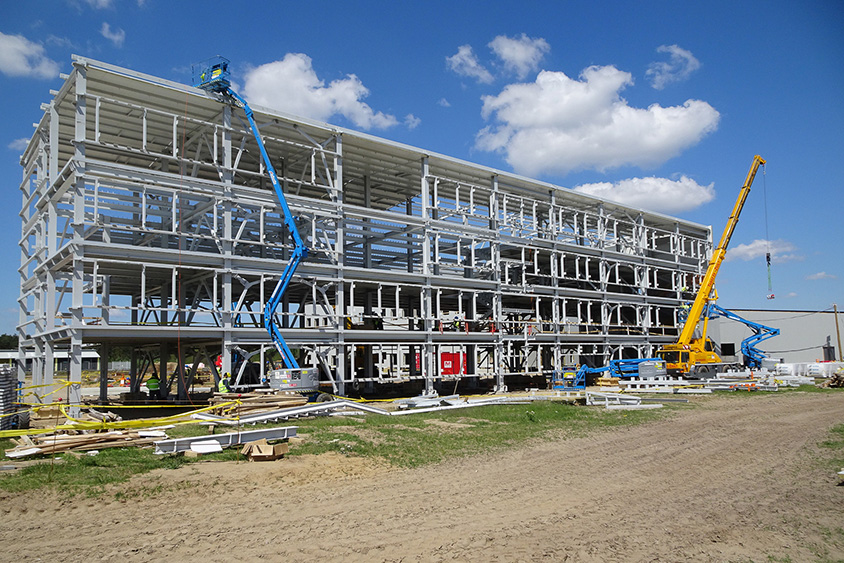 In the one-storey kitchen and restaurant building with 860 square meter surface area, the installation of the steel structure supporting the ceiling has started.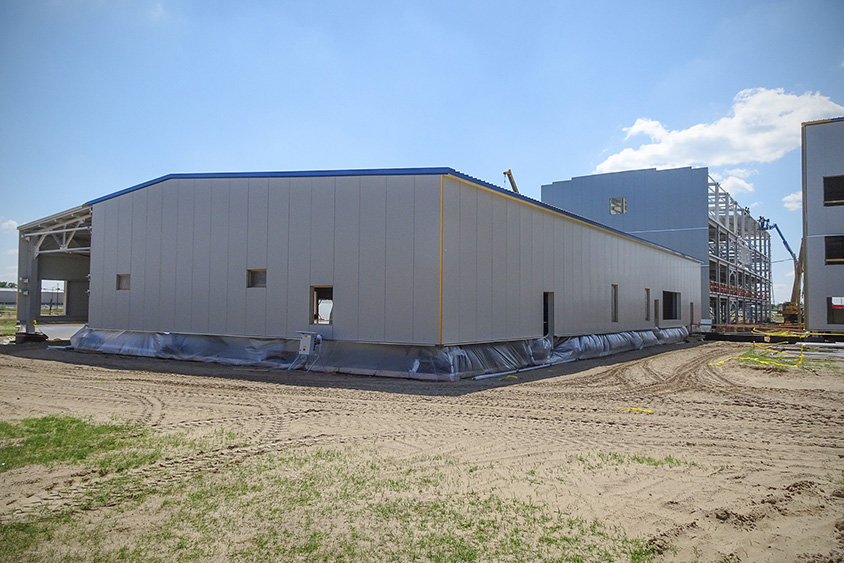 The construction contract of the Power Plant Investment Centre will be signed shortly as well. Directly at the site of the new units, a 3553 square meter, two-storey container office building suitable for 300 people will be built, for the employees of the company commissioned by the Paks II. Ltd.
Meanwhile, employees of Paks II. Ltd. are working in order to submit the application for the implementation licence by the deadline. This is one of the most important milestones concerning the implementation of the new units. The implementation licence certifies that the new units meet each and every relevant safety requirements.