The construction and erection base buildings serving the investment are being built in Paks II. Project
The foundation works of the Power Plant Investment Center are in progress. The container office building will accommodate the employees of Paks II. Ltd.
Life is lively at the neighbourhood of the new power plant units, the 3553-square-meter Power Plant Investment Center that will be able to accommodate a total of 300 people is under construction. The foundation works are in progress of the two-storey building that includes 250 containers. The employees of the contractor West Hungária Bau LLC are working on the concrete works of the base. After this phase, the construction of the superstructure starts at the beginning of December.
The office building can be taken overt in the second half of 2021 by the employees of Paks II. Ltd.
Furthermore, the implementation of three other buildings will soon be finished on the construction and erection base area. The interior finishing works are currently carried out in the office buildings being built for the Main Contractor and the Owner and in the kitchen-diner building next to the office buildings.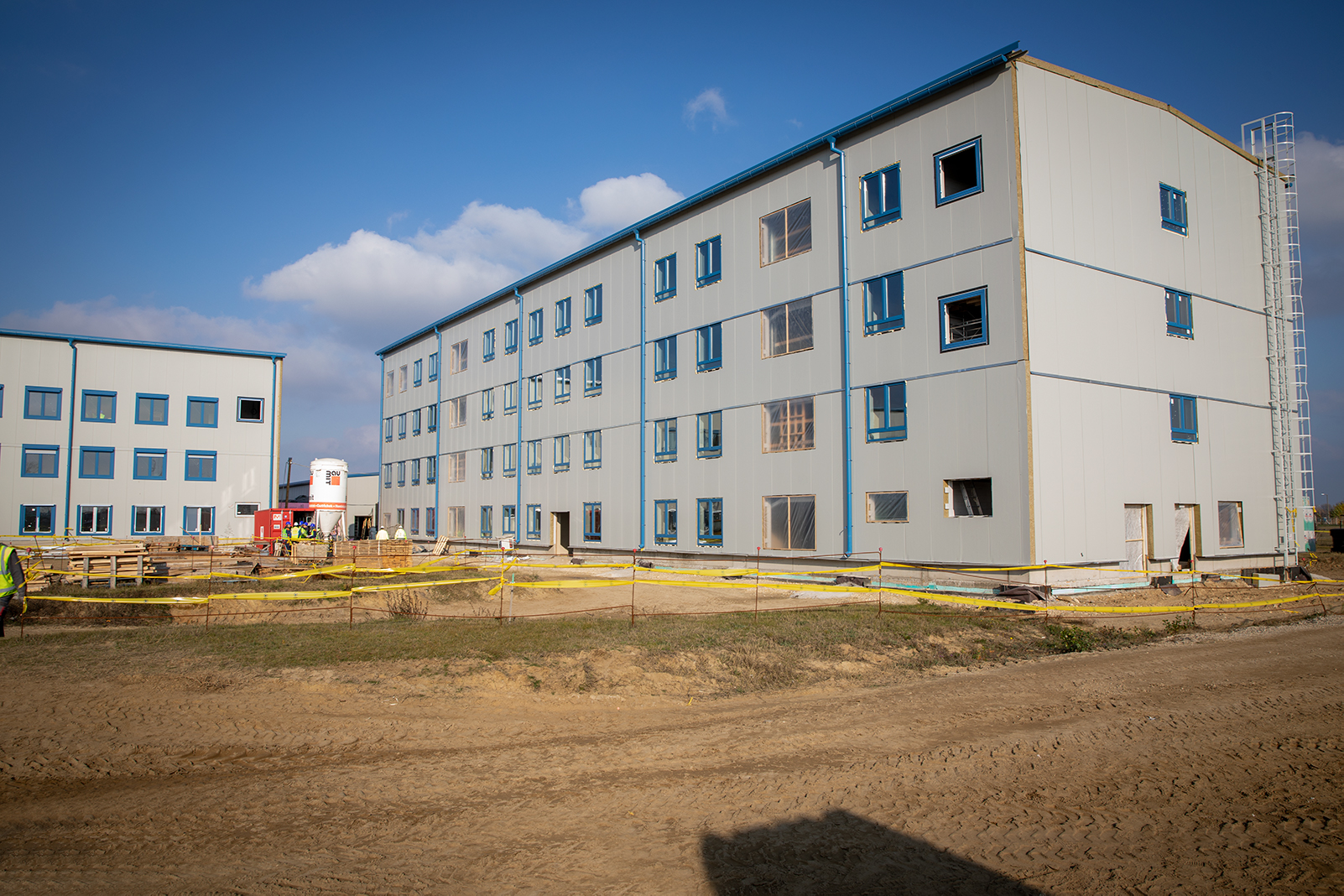 The construction of additional buildings will soon begin at this area: the construction of the first building of the assembly and storage area of steel fittings are expected to start this year. The Hungarian Atomic Energy Authority has already issued the permission for building the concrete mixing facility complex.