Interactive truck: four festivals, ten thousand visitors
The interactive display of the Paks II. project is becoming more popular, which will visit eight summer festivals in 2017. The experience of the four festivals so far is that about 12% more visitors come to check the display compared to 2015.
The mobile display which started its trip back in 2009 was visited by more than a quarter million people in the country. The roundtrip of 2017 started at VOLT Festival, continued at Balaton Sound, then the information truck visited EFOTT and Campus Festival.
Compared to the previous festival season about 12% more people visited the truck this year. During the four festivals so far about ten thousand people visited the interactive display to learn something new about the nuclear energy and the significance of the Paks II. project. Not just the number of visitors but the questionnaire too gives feedback. More than two third of the fillers thought that nuclear energy is cheap and climate friendly, and 90% of the responders got new information while visiting the display.
The visitors received detailed information about the management of radioactive waste and the safety systems of the 3+ gen. power plant units.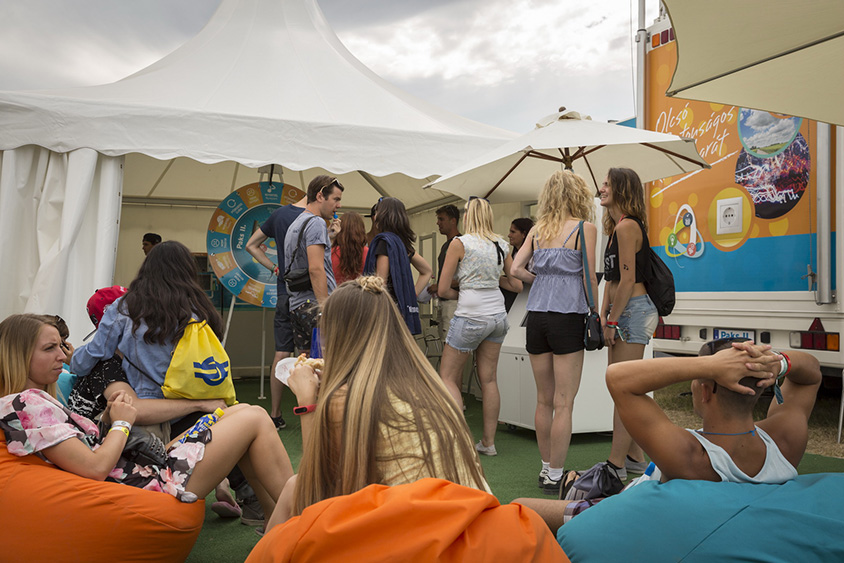 The mobile display's next stop is East Fest (25-29 July), then it travels on to Sziget (9-15 August), and following the Debrecen Flower Carnival (18-20 August) it will end its summer trip at SZIN (23-26 August).