Forum on capacity maintenance
The Student Energy Association held an event entitled 'How is Paks II. Being Prepared? – Forum on the Maintenance of the Capacity of the Nuclear Power Plant' at the Budapest University of Technology and Economics.
At the forum, Prof. Attila Aszódi, Government Commissioner responsible for the maintenance of the capacity of the Paks Nuclear PowerPlant, gave a presentation, in which he showed the condition of the Hungarian electricity industry, mentioned the history of capacity maintenance, and provided information about the current tasks and the technical, safety and financing parameters of the project. In his presentation, the Government Commissioner also spoke about the current status of the licensing processes.
Gyula Fichtinger, Director-General of the Hungarian Atomic Energy Agency (HAEA) gave a full picture of the highly complex licensing processes, and described the role of the HAEA in these procedures.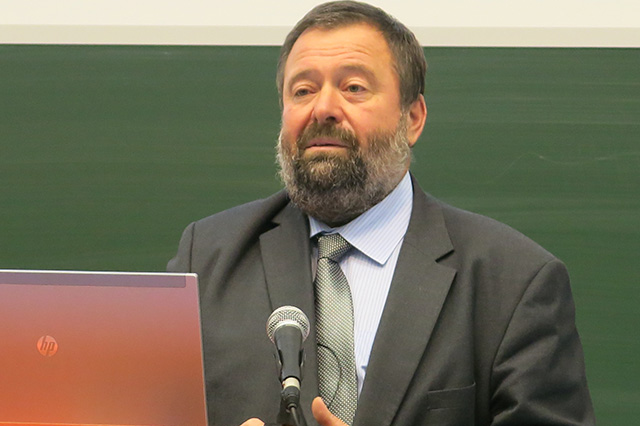 On behalf of MVM Paks II. Ltd., Sándor Nagy, CEO, described the technical parameters of the proposed reactor type, the safety systems, the obligations and alternatives relating to radioactive waste management, and also mentioned the negotiations currently under way between Hungary and Russia.
After the presentations, the speakers gave detailed answers to the questions posed, which covered a very wide range from the job creation ability of the project to the method of financing.
About 700 guests attended the event. Due to the high level of interest, visitors could also follow the forum in the assembly hall of the building by means of live broadcasting.
During the whole period of the programme, the Interactive Lorry bearing the logo 'Energy for Our Future' welcomed visitors on the spot. The exhibition, which had been touring the country since 2009 presenting information about the nuclear power plant, nuclear energy and the new units, was visited by many people during the day.