Autumn conservationist works in pictures
Paks II. Ltd. takes care of protection of fauna and flora on the site of the two new units and in the construction area as well. MVM ERBE Zrt.'s professionals delegated to complete the conservationist works in the autmun of 2018 maintained the nesting boxes and cased a botanical joint last weeks.
The Baranya County Government Office issued the environmental license on 29 September 2016. The document's conservationist instructions determine the environmental tasks that have to be done before the implentation works. Professionals designated so called refuge areas to protect the animal species, obtained the necessary licences and set out protocol about the relocation of birds, amphibians, reptilians and bats. Nesting boxes were placed to take care of bats and bird species.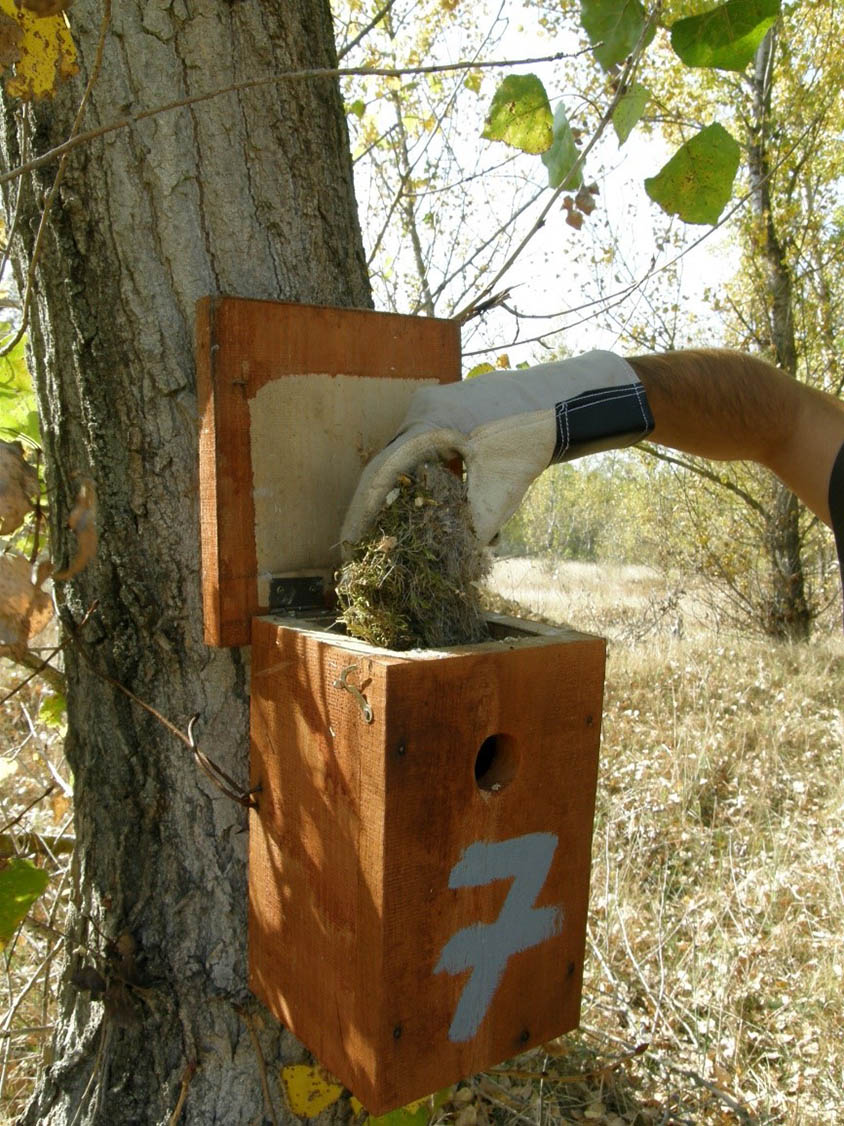 As the species brooding here nest every year, removing the nesting material doesn't present any difficulty.

Professionals declared during the maintenance of nesting boxes in the autumn of 2018: twenty-eight out of the thirty nesting boxes were taken over by tits and tree-sparrows. Such a huge occupancy doesn't often happen, that means that birds found the hatchery quickly. It is therefore proved: installation of nesting boxes helps animals to stay in the area and to reproduce later as well. As tits lay 10-11 eggs, sparrows 6-7 ones at the same time, it can happen that more than 200 nestlings could grow up in the spring. Professionals think that besides birds some insects and mammals were also using the nesting boxes after the nesting time.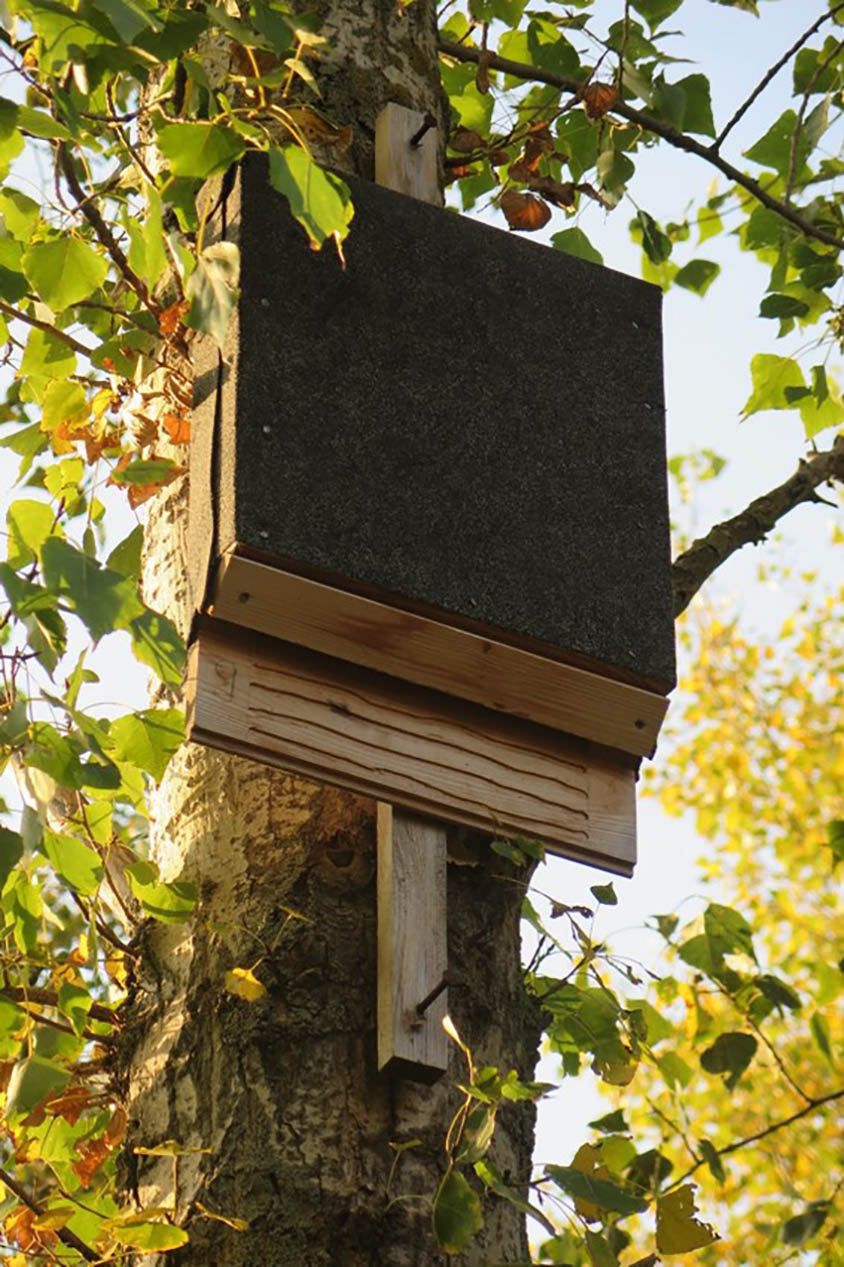 Artificial nesting box for bats

High rate of occupancy was experienced by employees of ERBE concerning the nesting boxes for bats as well. A special detector was applied for measure the numbers of bats in the work area. Moreover the professionals cased a botanical joint as well.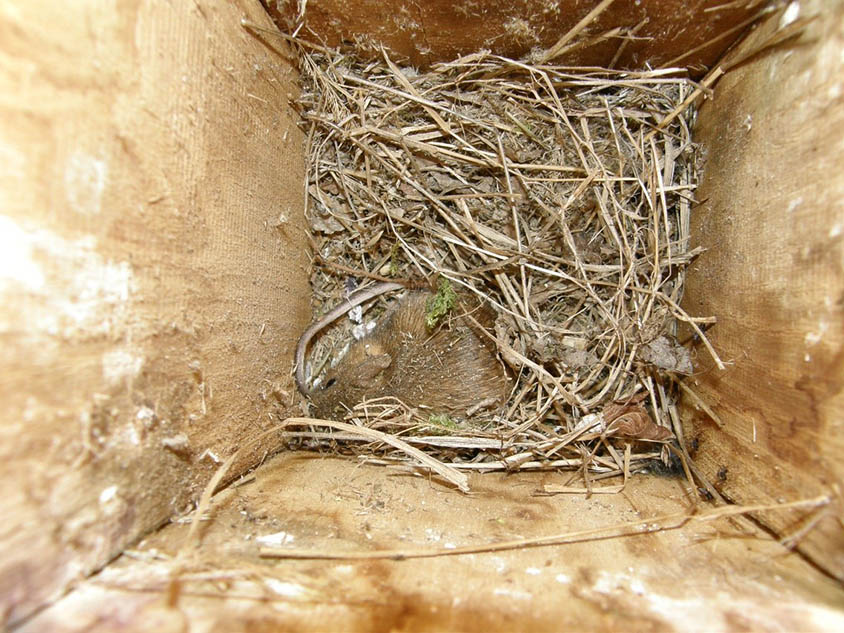 After the nestlings fly from the nesting boxes, the sitters leave them as well, so other animals can also use the boxes. In the picture a wood mouse relaxes in the nesting box.