An excellent option is the "I'll be an engineer at Paks II." program
The "I'll be an engineer at Paks II." program offers part-time employment, professional support for the successful completion of studies and even job opportunities for students.
As the design, construction and operation of the two new nuclear power plant units require an extremely large number of well-trained specialists, Paks II. Ltd. supports the training of the nuclear energy specialists of the future in several forms. - This is one of the reasons why we created the scholarship program, the possibility of internship, the Paks II. Academy, and in the spirit of this, the "I'll be an engineer at Paks II." program was created - outlined the communications director of Paks II. Ltd. István Mittler emphasized that the latter is an excellent opportunity for young people to get to know the project, which offers a long-term career opportunity.
Part-time employment – which means working 20 hours a week - provides practical assignments to undergraduate students. Students receive professional support for the successful completion of their studies, the preparation of their diploma thesis, in addition to being able to complete their compulsory internship. - Depending on the current staffing needs and opportunities, these young people can join our team on a full-time, open-ended basis. We still have half a dozen part-time colleagues and ten of them are already full-time employees, the director explained.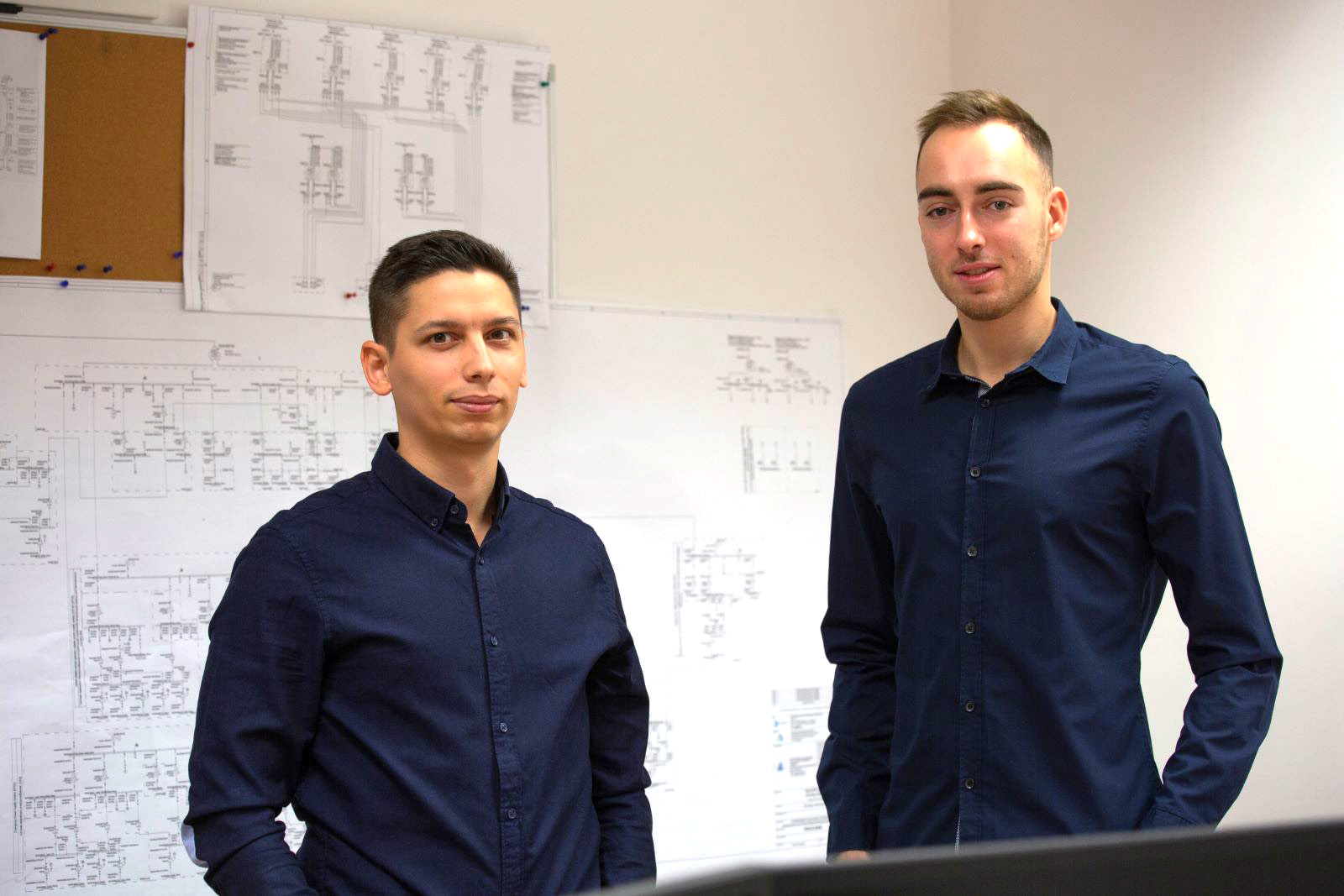 - As a resident of Paks, the nuclear power plant was of course in my sight and I was also interested in the plan to build a nuclear power plant. I thought I'd love to work on it – Bence Ritter told. The BME graduate has been working 20 hours a week in the Paks II. project since spring. The young electrical engineering student said he also imagines his future here because he likes the job and the atmosphere.
- The students participating in the "I'll be an engineer at Paks II." program, like Bence, can get to know a part of this very complex project. They are given field-specific tasks, during which they can put their theoretical knowledge into practice - highlighted Bence's professional mentor, Tibor Fazekas, senior expert, who joined the team of Paks II. as a university student seven years ago.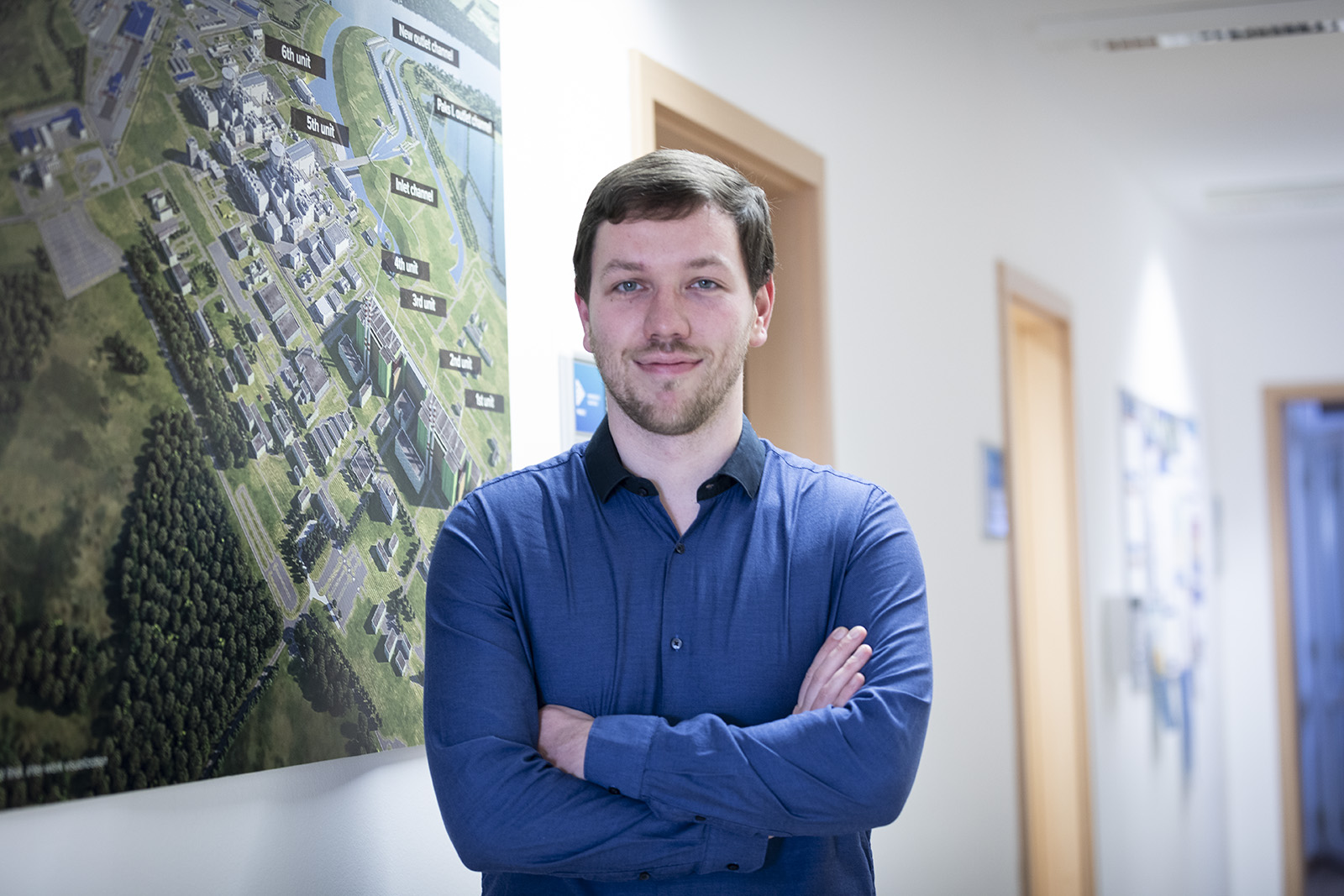 - If you want to come here, you have to study hard, because you can only get here if you are one of the best – said Bence Plásztán, who studied at the Faculty of Mechanical Engineering and Informatics of the University of Miskolc and was admitted to the Mechanical Engineering Department – Conventional Island, where he currently works as a senior expert. As he said, he chose energy because he knew he could make good use of his knowledge here, as energy is always needed. He considers Paks II. to be such a workplace where those who want to spend all their working days actively and usefully, who are ready to take action and want to achieve results, can feel comfortable.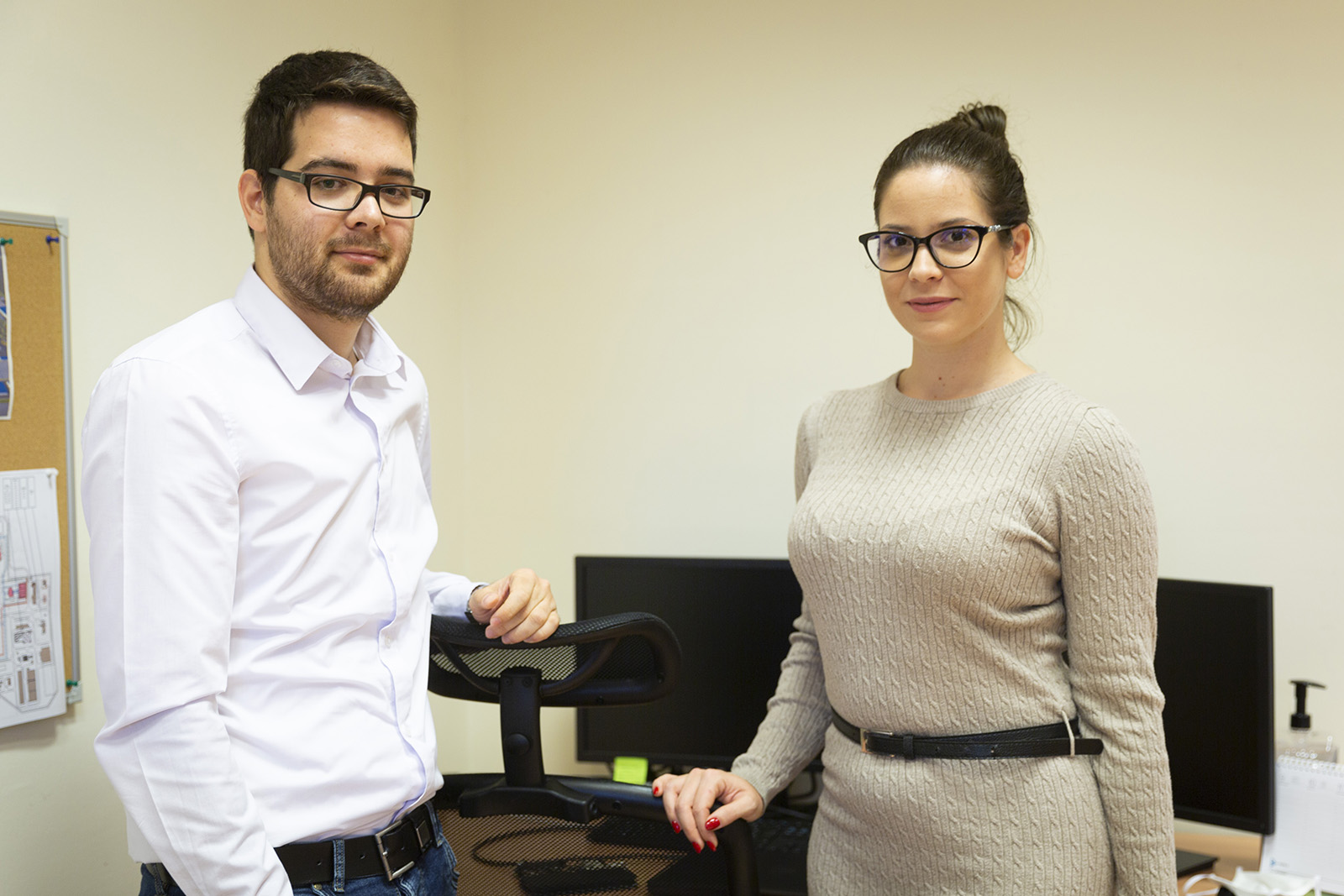 Two radioactive waste management engineers also joined the Department of Chemistry, Health Physics and Environmental Protection via the part-time program. Vanda Márkus said, this field is really suitable for her, as her father also dealt with this at the Paks Nuclear Power Plant. As an environmental engineer at BME, Vanda also wrote her bachelor's and master's degrees on this topic. - It's a huge benefit for the student to get an internship before he or she leaves the college and waits for a secure job – she said regarding the program. The fact that she remained after graduating was, as she told, the reason she liked both the work and the team and the work environment. – It's a good thing I can be involved in the construction of a nuclear power plant from the beginning, and I hope to be able to work on the operation - she concluded.
- I studied at the University of Pannonia in Veszprém, I spent my internship at the Paks Nuclear Power Plant, where I got acquainted with nuclear energy - said Ádám Both. He added that the he found the opportunity on the website of Paks II., and thus he became part-time at first, and after receiving his master's degree in chemical engineering, he became a full-time employee of Paks II. Ltd., which he considers to be an exceptional opportunity because he can be a part of the country's priority investment. - It's a long-term, secure job opportunity, one of the best in the area. Professionals with a lot of experience mentor me and there was such helpfulness that I think one of my best decisions was to apply here - Ádám said.
- Our goal is to arouse young people's interest in energy and nuclear energy, and to strengthen our team of professionals with talented, well-trained young people – István Mittler underlined. As he said, the youth of the project is indicated by the fact that the rate of people under 35 is close to 40% and the average age of workers is lower than 40 years.
Paks II. Ltd. is waiting for students who are pursuing MSc studies in the field of physics, engineering-physicist, energy engineering, nuclear power plant engineering or mechanical engineering, who are about to graduate in the framework of the "I"ll be an engineer at Paks II." program.