A special physics class in Paks
Dr. Attila Aszódi, government commissioner for the maintenance of the performance of the Paks Nuclear Power Plant held an irregular physics class on 18 December 2015 for the students of Paks in the theater of the Csengey Dénes Cultural Centre.
The lecture was held on the occasion of the end of the interactive lorry's autumn-winter roundtrip. After describing the important physical concepts, the government commissioner demonstrated the features of the national and international electricity system to the more than 400 Paks students and teachers, then he spoke in detail about the the role and importance of the new Paks nuclear power plant units.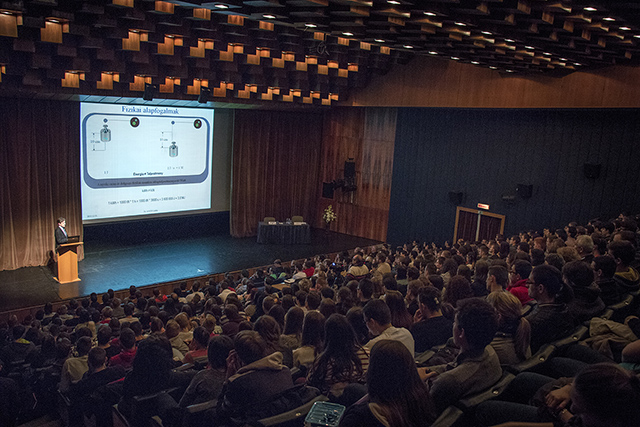 The secondary school students and their teachers had the opportunity to visit the interactive exhibition, as the information truck was awaiting the interested in the parking lot of the cultural centre, only a few meters away from the lecture. During the 41 stations roundtrip which was held since the beginning of September the project company's interactive information lorry was attended by thousands.