The summer festival tour of the mobile interactive truck begins - Paks 2 EN
The summer festival tour of the mobile interactive truck begins
The interactive display demonstatring the nuclear energy and the Paks II. project awaits the interested with various eye candies and games in 2017 on 8 festivals.
The mobile interactive display started its national tour in 2009, receiving more than 250 thousand visitors during this time. The information tour continues in the summer of 2017 on eight big festivals. A truck will visit VOLT Festival (26 June – 1 July), Balaton Sound (5-9 July), EFOTT (11-16 July), Campus festival (19-22 July), then it will attend East Fest (25-29 July), Island of Freedom (9-15 August), the Debrecen Flower Carnival (18-20 August) and SZIN (23-26 August).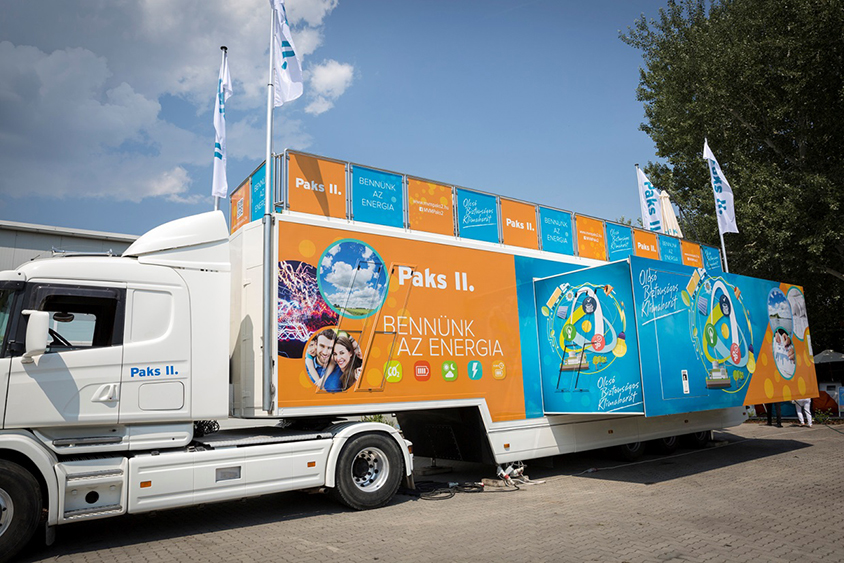 The visitors can gain information about nuclear energy, the currently operating 4 power plant units of the Paks NPP and the establishment of the 2 new Paks NPP units via interactive displays. The interested can gain info regarding the results of the project so far, the significance of the investment, and its social, economic and environmental effects. The guests can see countless photos of the mile stones and events of the Paks II. project. They can also gain knowledge about the 3+ gen. VVER-1200 power plant unit among others via short films, and they can have a virtual tour in a nuclear power plant, which is similar to the one designed for Paks. The visitors can check their new knowledge, if they receive an appropriate number of correct answers on the test machines, they'll get a prize.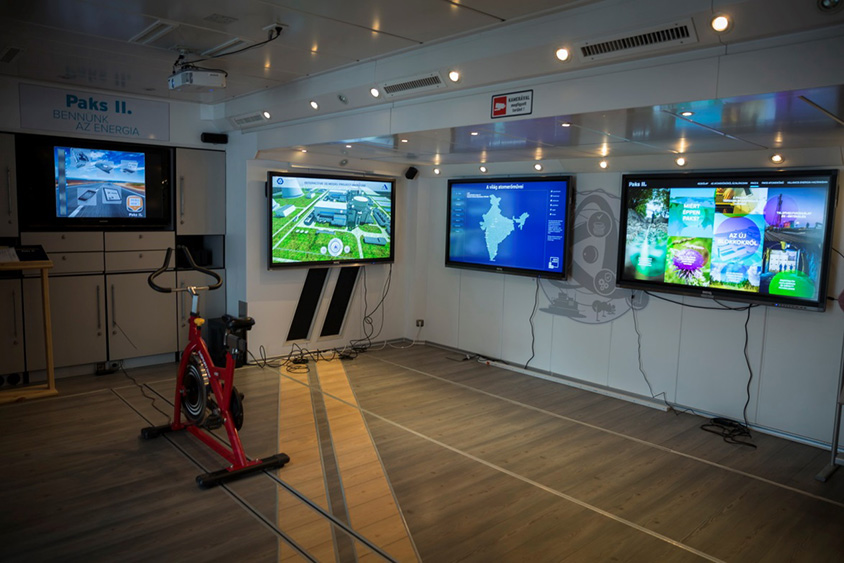 Besides public information – like before – entertainment and relaxation will have an important role. The "energy-producing" bicyclewill show you how much energy you need to operate a household equipment even for a short time. The "energy island" standing next to the truck will allow you to charge your mobile phone, and by trying your luck at the wheel of fortune and scratch cards you can win various prizes. The festival-goers can also relax by lying in hammocks and beanbags in the shadows.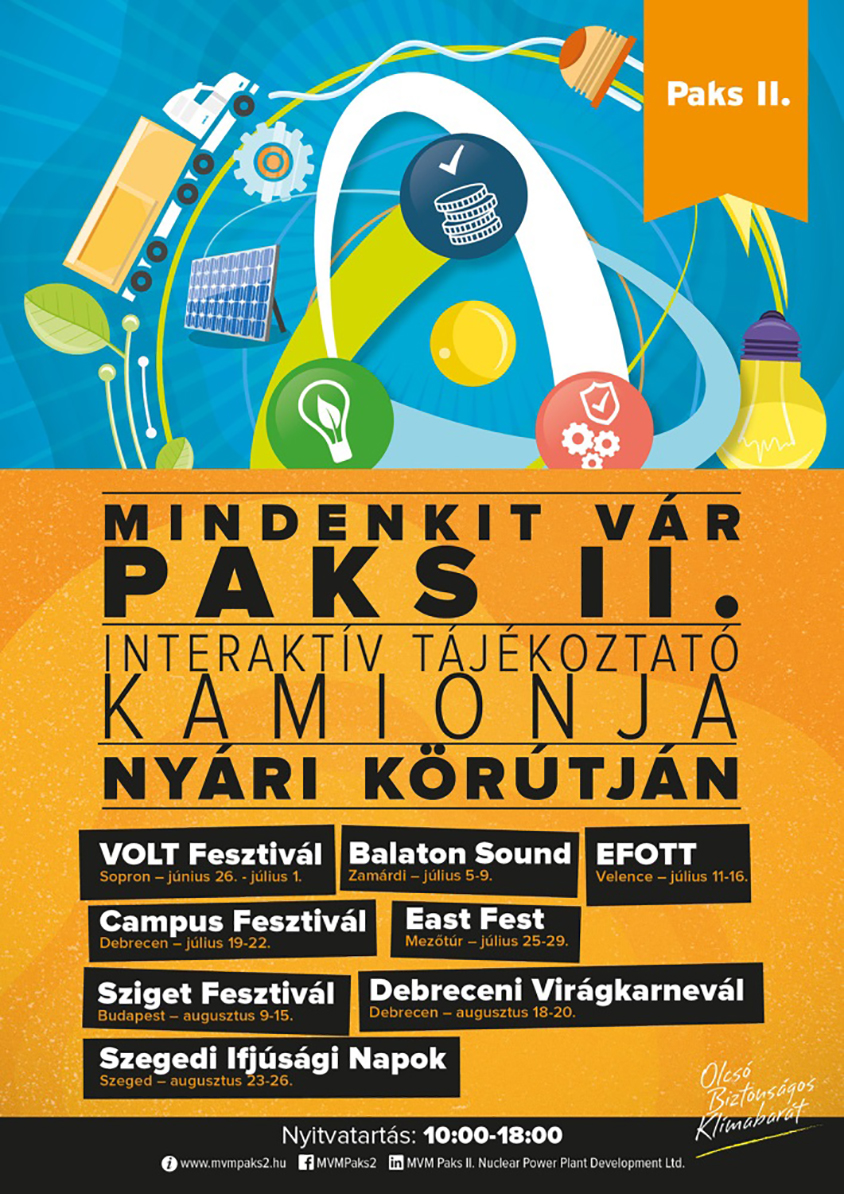 Those who like to play can try their luck with the QR-code game where you can win a daily ticket to the truck's next festival (e.g. on VOLT you can win a Balaton Sound ticket, while on Balaton Sound you can win an EFOTT ticket). By checking three QR-codes found in the display area you can get a sentence connected to Paks II. The winner is selected every day at 16:30 by the truck in a public draw from those who gave a correct answer. Further info is found at the interactive display.