The Committee of Hungary's Ethnicities received information about the Paks II. project - Paks 2 EN
The Committee of Hungary's Ethnicities received information about the Paks II. project
The Committee of Hungary's Ethnicities held an external session on 6 November 2018 in Paks, where János Süli, the minister of the Paks II. investment, István Lenkei, CEO of Paks II. Ltd. and István Mittler, Communications Director of the company briefed about the erection of the new nuclear power plant units.
The new nuclear power plant units which fulfill every requirements of the Nuclear Safety Code, belong to the so-called 3+ gen, and are "Fukushima-proof" and modern will be built in Paks – told minister János Süli at the external session of the Committee of Hungary's Ethnicities on Tuesday. Before the session, the committee members visited the Paks Nuclear Power Plant where they received firsthand information regarding its activity and details of the long-term investment in nuclear power plant capacity.
János Süli talked about – among other things – that the Paks II. project already has more than 300 licenses. The issue of the environmental and site licenses were based on thorough analyzes. The current task is the completion of the establishment license which proves the technical compliance. Regarding this the minister without portfolio responsible for the design, construction and installation of the two new nuclear power plant units of Paks said, they have an agreement with the Russian Party who is already constructing 47 units worldwide, to employ professionals with EU practice in order to naturalize the design resources and permissions.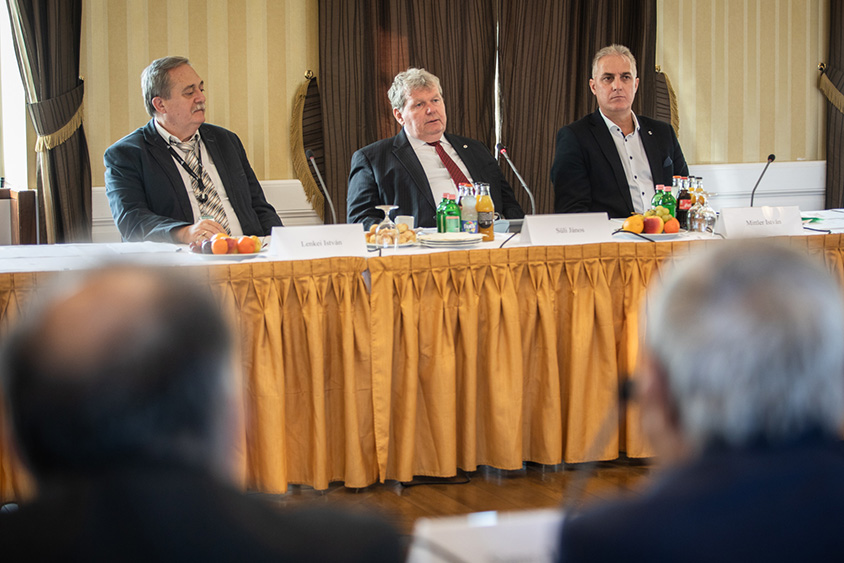 The minister said the share of the domestic suppliers mentioned in the contract is of utmost importance. He emphasized that besides retraining and professional training, they also support the preparation of domestic enterprises.
János Süli also covered the effects of the previous weeks' weather on the European electricity market. He pointed that the domestic electricity consumption is growing year by year, there isn't enough national capacity to cover it. He thinks the share of import this year can reach 35%, which is a significant supply security risk. That is why it's important the amount of electricity produced in the nuclear power plant is provided in the long run.
István Lenkei, CEO of Paks II. Nuclear Power Plant Ltd., answering the questions, said that the technical and financial conditions of the project are ensured.
Imre Ritter, chairman of the committee said during his closing remarks, that despite every savings endeavours, the electricity demand is going to grow, the supply cannot be met without the Paks II. investment.