Paks II.'s environmental license became legally binding - Paks 2 EN
Paks II.'s environmental license became legally binding
The competent authority, the Pest County Government Office approved the environmental license at the second instance which was issued for the Paks II. project on 29th September 2016.
The Paks II. project company presented its license application and the related documents on 19th December 2014 to the competent authority. The Environmental Impact Study which is the result of a far-reaching and thorough investigation stated that the construction and operation of the new nuclear power plant units have only limited and local impacts which are well-known and can be managed properly.
The project company held public forums in the 41 settlements near the site during the spring of 2015, moreover 70.000 households of Paks and the nearby settlements received an information brochure regarding the environmental licensing and the main statements of the Environmental Impact Study. Those living further away could gain information via appendices of national weeklies and full-page brochures in county dailies.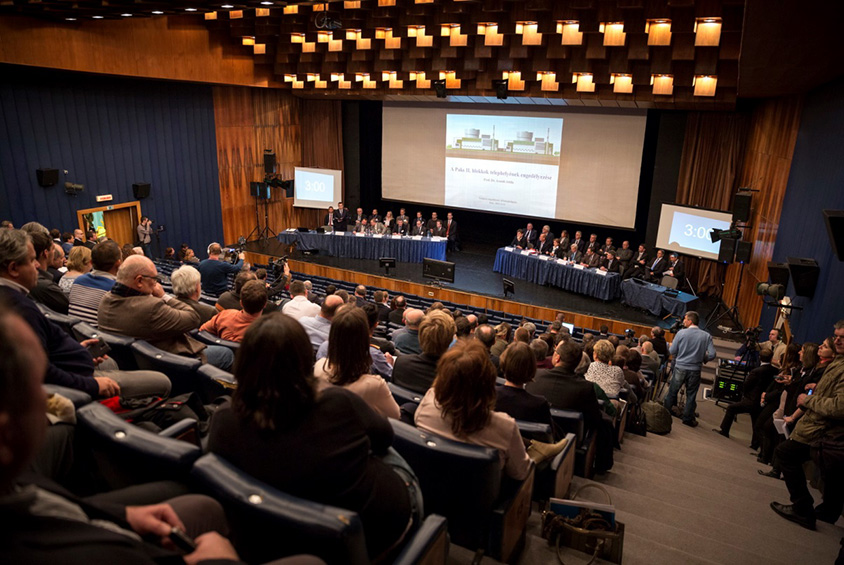 Public hearing in Paks (7th May 2015)
A public hearing was organized by the competent authority in Paks on 7th May 2015. During the international phase of the licensing process there were additional public hearings and experts consultations in those European countries out of the 30 invited ones who indicated their willingness. Between 21 September and 6 November 2015 the international public was informed in 9 European cities – Osijek, Vienna, Oradea, Timișoara, Kiev, Llubljana, Bukarest, Munich and Belgrade.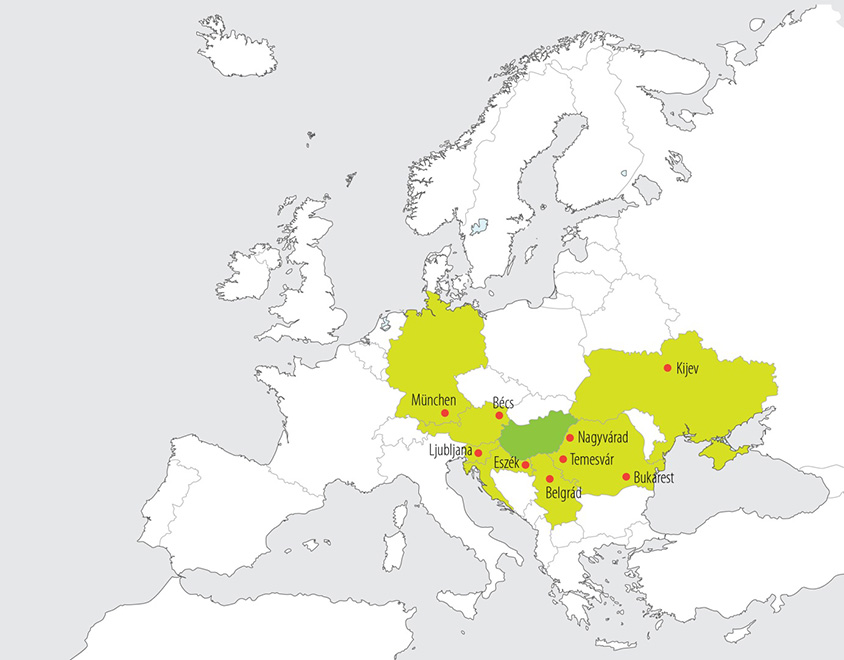 Locations of the public hearings and experts consultations in Europe (September-November 2015)
The competent authority, the Baranya County Government Office – while considering the experiences of the national and international consultations – issued the first instance environmental license on 29th September 2016, which says: the project fulfills the environmental and conservation requirements of Hungary and the European Union.
Greenpeace Hungary and Energiaklub Climate Policy Institute submitted their appeal in October 2016 against the license. On 18 April 2017 the competent authority, Pest County Government Office issued the second instance procedure's result, the resolution which approved the Paks II. project's environmental license.