János Süli: one of the milestones of 2018 will be the submission of the establishment license application - Paks 2 EN
János Süli: one of the milestones of 2018 will be the submission of the establishment license application
János Süli minister without portfolio and dr. Attila Aszódi state secretary have spoken at the Budapest conference called Revolution of Energy, where it was stated that one of the milestones of the Paks II. project will be the submission of the establishment license application this year.
Nuclear and renewable energy, especially solar energy, can contribute to the energy supply of our country - emphasized János Süli at the conference on the Revolution of Energy in Budapest on 8 March. The minister without portfolio responsible for the construction of the Paks nuclear power plant units recalled that due to the extreme cold, on 2 March, the electricity demand reached a historic peak. The system load reached 6835 megawatts, about 50% was needed to be imported from abroad, which also confirms the need for new nuclear power plant units, the minister has underlined.
János Süli also talked about the important task of 2018 to submit an establishment license application to the Hungarian Atomic Energy Authority, after which the authority has 15 months to evaluate the documentation, containing about 200,000 pages. The minister added that the work of the HAEA will be supported by the International Atomic Energy Agency. János Süli also reported that the work area was set up to begin construction on the staging area of the new nuclear power plant units.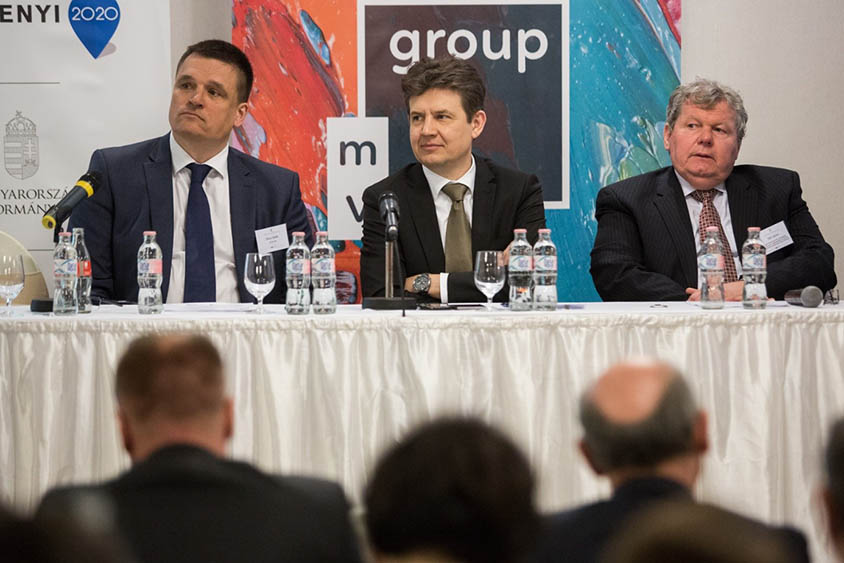 – There will be a serious lack of capacity in Hungary and a number of outdated power plants will be shut down in Europe over the next 15 years – added Attila Aszódi. The state secretary for the maintenance of the performance of the Paks Nuclear Power Plant added that each member state of the European Union can determine its energy mix, as each country has different characteristics. In Austria, for example, hydropower has a decisive proportion, for which Hungary does not have its geographical potential, our country needs nuclear energy. Regarding Germany, it was said that the built-in solar and wind power capacities almost reached almost 50% of the total power plant capacity, while the amount of current produced by weather-dependent renewables is only around 18%, as their availability is much lower.
Attila Aszódi emphasized regarding Austria: the Austrian state's action against the European Commission has no suspensory effect, the Paks II. project continues uninterrupted. He added that antinuclear Austria also attacked the state aid of British Hinkley Point C nuclear power plant at the European Court of Justice. The state secretary, however, underlined: according to press reports, Germany does not intend to challenge the decision of the European Commission on Paks, as they consider that there is no mistake in Brussels' resolution that would justify such a move.